Kerem Demirbay Made Sexist Comments About Women. His Team Made Sure He Will Never Do That Again
Credit to Fortuna Dusseldorf for figuring out a good way to teach Kerem Demirbay a lesson.
Get the best email in soccer.
Kerem Demirbay will likely not be insulting female referees in the forseeable future. Demirbay, a 22-year-old midfielder on loan from Hamburg at Fortuna Dusseldorf, made some inadvised comments toward a female match official.
"Women have no place in football," Demirbay told referee Bibiana Steinhaus after being red-carded during a Bundesliga 2. game. Demirbay was given a three-match ban, plus two additional matches.
Fortuna Dusseldorf decided that wasn't enough, and decided to punish Demirbay in their own way, by having him referee a girls' youth match.
So he did, and Fortuna Dusseldorf were kind enough to post pictures of it on social media.
We're sure he isn't the only footballer to hold the opinion that he voiced that got him in trouble, and it's good to see clubs stepping up and dealing with the issue of sexism in football when it crops up.
Matter of fact, we'd like to see more of this sort of thing: shaming-but-not-really-shaming players into changing the way they see women and the way they see women in football.
"This is what happens when a young player makes a mistake!" the club said on Facebook.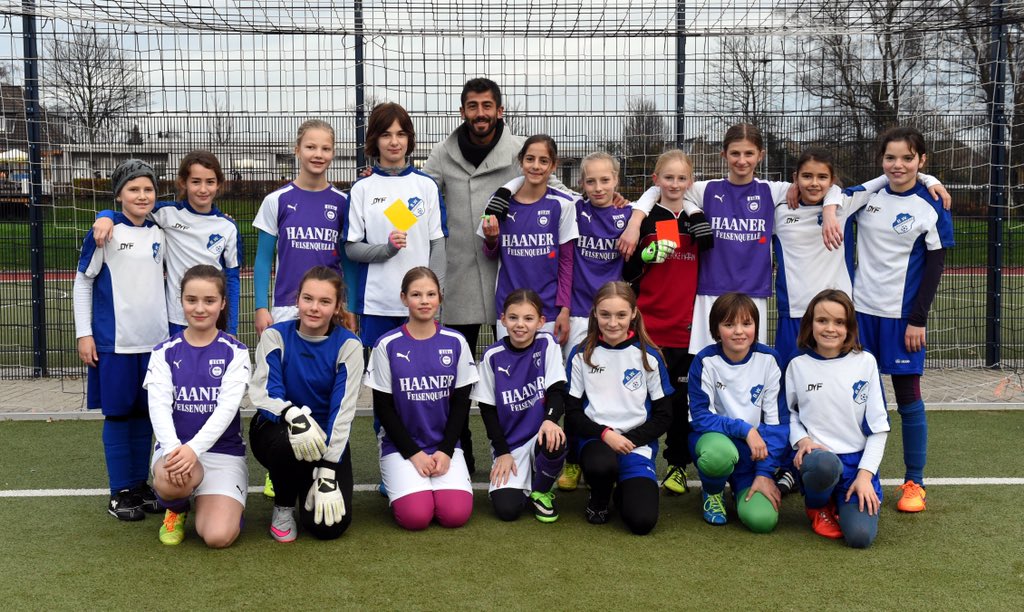 Demirbay was apologetic after the incident.
"That comment does not reflect my opinion of women," he said.
Contact The18 Staff Writer Sam Klomhaus at Klomhaus@The18.com or follow him on Twitter @SamKlomhaus
Bookmark/Search this post with