Mention the phrase "Italian center back" and the first thought that will come to the minds of most football fans is the indomitable pairing of Giorgio Chiellini and Leonardo Bonucci.
The veteran duo just led Italy to its first European Championship since 1968 and provided a masterclass in defending against some of the continent's best attacking talents. 
But in recent days, another Italian center back has been drawing his share of attention on the internet, but not for his performances on the pitch.
Lazio defender Francesco Acerbi has become popular for the ink on his right arm, which portrays most of the main characters from the popular 2005 animated movie Madagascar.
one of the italian players has sleeves of all the characters from madagascar we cannot let these win pic.twitter.com/XopHl2yLkA
Here are some more detailed pictures from Acerbi's Instagram that show most of his cinema-inspired tattoos:
Not only did Acerbi help lead Italy to an international trophy (he played in three games after Chiellini was hurt), he also deserves an award for best tattoos.
His body is a canvas of random art, and nothing exemplifies this more than having characters from Madagascar tattooed up and down his right arm. 
Acerbi also deserves some props for defeating testicular cancer back in 2013, which inspired the lion tattoo on his chest. All in all, a stand up guy.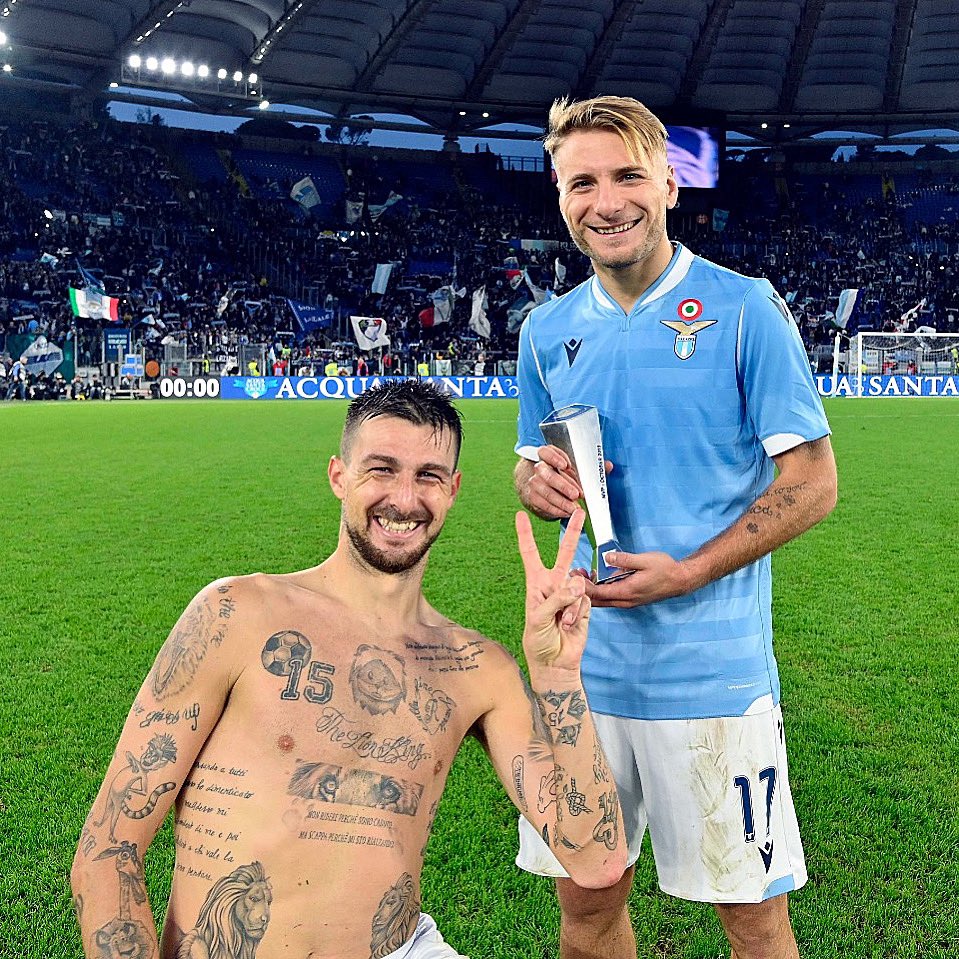 And of course, for your viewing pleasure: